20 Yard Non-Profit Dumpster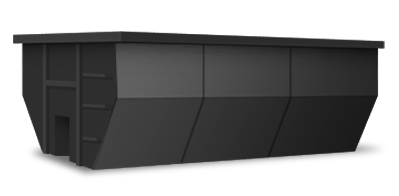 Size: 13' L x 8' W x 6' H
Days: Up to 30 Days
Rent Time Extension: $0/day
Ton(s): 3 included
Extra Weight: $0/ton
Description
Our Commitment to Affordable Housing
Central Ohio has an affordable housing crisis, and the costs of overcoming it are substantial. To do our part, we are offering Non-Profit pricing. Depending on the season, we may be able to completely donate the service to your organization. Please contact us to determine timing and eligibility.
Can any non-profit apply?
Only those who are constructing affordable housing in Central Ohio are eligible for the non-profit rate. If you are a contractor building on behalf of a non-profit / affordable housing project, please have the organization contact us to setup a special account for you.
Our 20 Cubic Yard Non-Profit Dumpster
Like our Commercial Dumpsters, we have zero markup in our dump-fees. You only pay what it costs for us to dump. This can save you hundreds! Our total weight limit is 6,000 pounds though, and as a commerical user we know that YOU KNOW what can and can't be put into the dumpster. But did you know that some material costs nothing to dump?
100% Brick : $0
100% Asphalt: $0
100% Concrete (no bigger than 24"x24"x8" chunks/no rebar): $0
A mix of the above: $0
If you mix wood or other materials in, then it is generally $6 - $7 a cubic yard. If you have general household waste - separating that out can save a lot of money overall and prevent us from having to dump at more expensive sites. We are giving you control over this cost by managing what you put into the dumpster.
Dimensions of a 20 Yard Dumpster
The typical dimensions for a 20 yard dumpster are 12 feet long, 8 feet wide and 6 feet tall. The exact size varies slightly based on when the container was manufactured.
How Much Can I Throw Away in a 20 Yard Dumpster Rental?
A 17 cubic yard dumpster can haul away 90 to 110 33-gallon trash bags, or 5 pickup truckloads!
Our average weight limit for a 20 yard dumpster is 3 tons (6,000 pounds), but a full dumpster can be heavier depending on what you're throwing away. A 20 yard dumpster full of concrete would weigh approximately 31,500 pounds, versus 2,000 pounds when full of wood furniture and household junk.
---
How Much Can It Fit?
33 Gallon Garbage Bags - 90-110
King Size Beds - 3-4
Toilets - 40-60
Desk Chairs - 25-40
Hibachi Barbecues - 15-25
Garbage Cans - 50-70
---
What Else Should I Know About 20 Yard Dumpster Rentals?
We can help you decide if a 20 yard dumpster is the right fit for your project. Tell us about your project and the materials you need to disposed, and we'll point you in the right direction. If we are not the right dumpster rental for you, we can connect you with the one who has the best price for your specific needs.
Give us a call at (614) 219-3431